Who am I?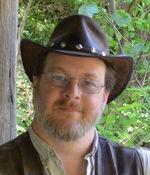 I am William McKeehan.
I married Lori Ann on July 20, 1991 and we have one son, Matthew.
We live in Kodak, Tennessee which is between Knoxville and Gatlinburg in the foothills of the Great Smoky Mountains.
I am working as an AEM architect at headwire.com. My hobbies include amateur radio, motorcycle riding, 4x4 driving and martial arts (currently, Isshin-Ryu Karate).
Lori has her own business selling new and used clothing on e-bay.
I enjoy playing with new technologies; I have a blog, am on Linked-In and you can follow me on twitter. I'm not very acive with any of those.
I hope you enjoy my site!
My History
My parents are H. Tyson Jr. and Lucy B. (Hill) McKeehan. My grandparents are William Edmond and Stella "Doll" Blanch (Johnson) Hill and Herbert Tyson Sr. "PeeWee" and Violet (Jenkins) McKeehan.
I was born and raised in Maryville, Tennessee with my two brothers, Mickey and Wesley. I was the middle child.
I went to Lanier Elementary school and graduated from William Blount High School in 1989. From there, I went on to the University of Tennessee and worked toward a degree in Computer Science.
Forsaking academics, I took a job as a Word-processing Specialist in the Mathematics department at UT. This is where I met my wife, Lori. I stayed at UT for about a year when I was offered a job at Intellection (now i2 Technologies) as a Systems Administrator. This required a move to Dallas, TX.
We stayed in Dallas for a couple of years before deciding that the big city life was not for us. Home sick, we returned to East Tennessee in the Summer of 1995.
I continued to work for i2 Technologies until I was offered a position in IBM Global Services in 1996. I worked for IBM for over 11 years on a variety of projects and teams with a technology focus on Lotus Notes. I was laid off in June 2008.
Faced with looking for a job, I realized that not having that degree was a problem. I attended Walters State Community College and graduated with an Associates Degree in the Spring of 2011. In the Fall of 2011, I began taking classes at UT.
During the fall of 2008, I also got a contract position with Scripps Networks in Knoxville. In the Summer of 2011, this contract position turned into a full-time job.
See my Job History page for more information on my work.