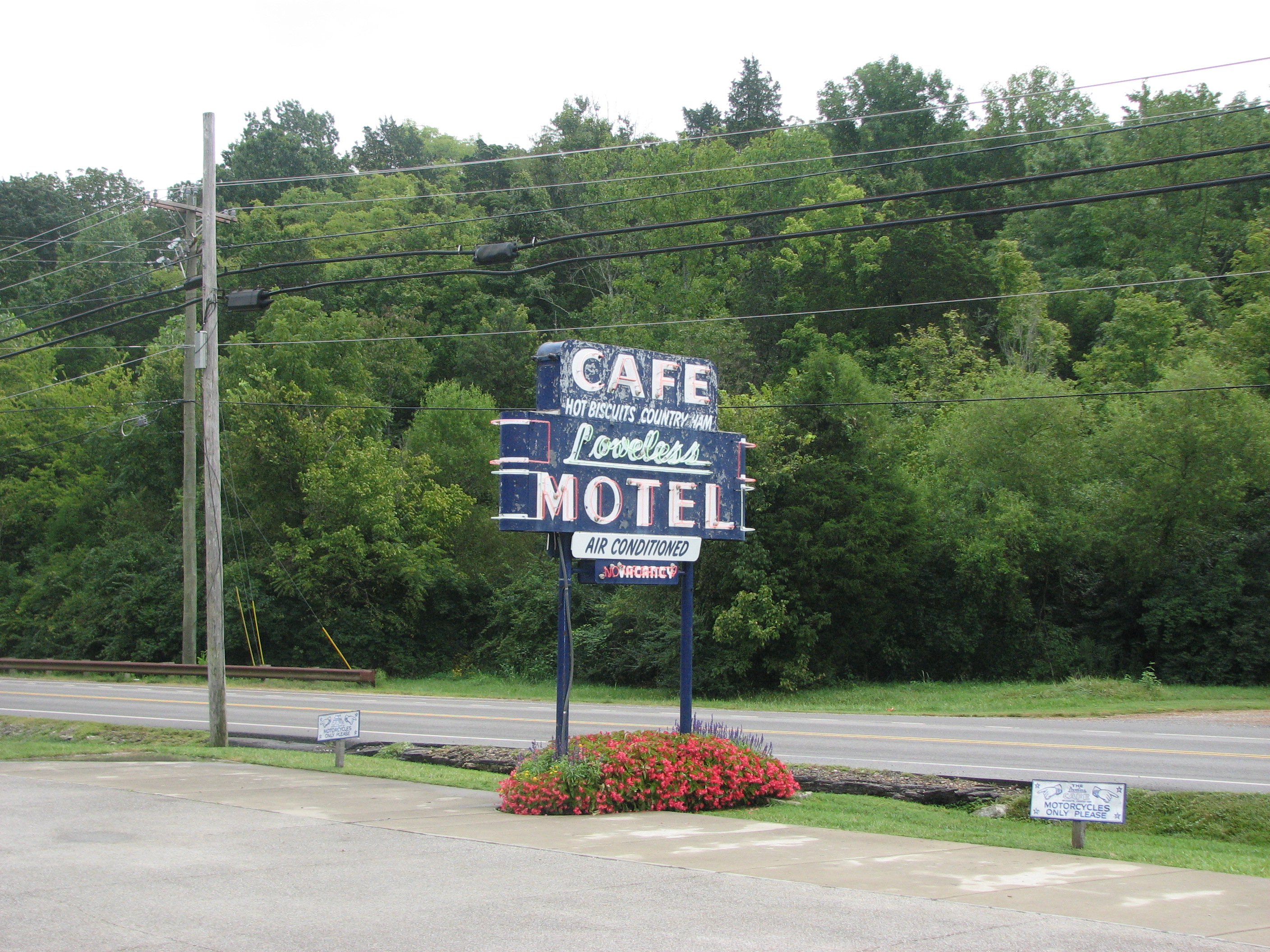 Yesterday, I went to the Loveless Cafe. This was a place that we've seen covered on the FoodNetwork and a variety of other television shows. The cafe is located in Nashville, right at the end of the Natchez Trace Parkway (a wonderful place to take a Motorcycle ride - much like the Blue Ridge Parkway).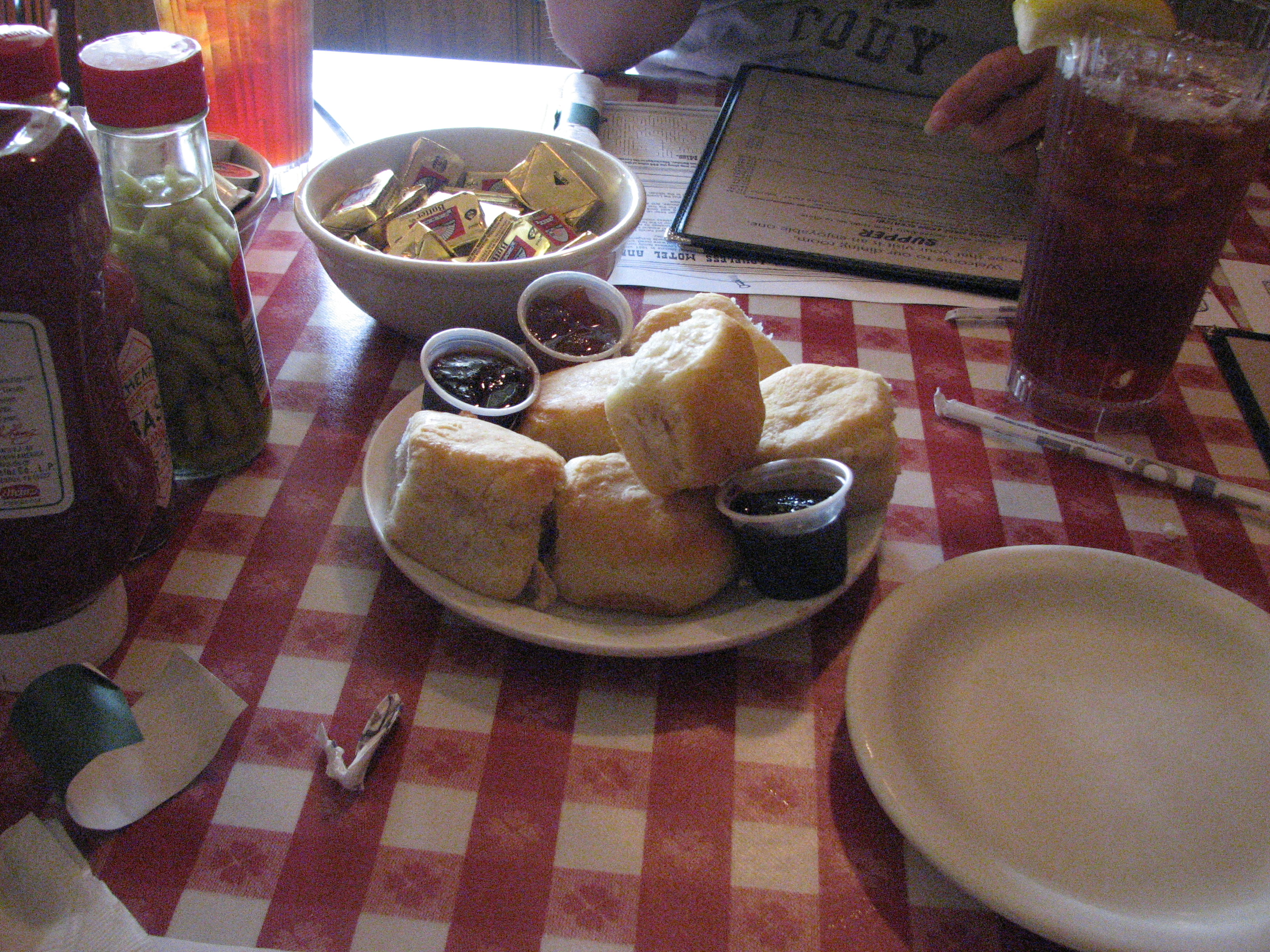 Without a doubt, the thing that they are know for at the loveless cafe is their biscuits. Their employees wear t-shirts with "got biscuits?" across the front. It's a biscuit recipe with which many people have fallen in love - Martha Stuart among them. Their
web site
has many quotes from famous people that have been there and tried the food.

What ordered two meals (one special and one sampler) and some extra vegetables (really just because we could not decide on which ones we wanted). We had more food than three people should have eaten and we were not able to finish it all.


All-in-all, it was a wonderful diversion for the day and made a great meal. I'll be making it a point to stop by there the next time I'm in the area. Great food!