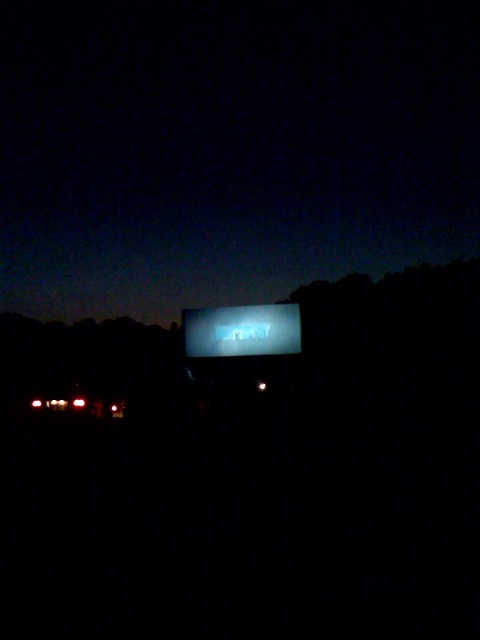 We being Matthew, Tim Hogan and I. The theatre being Parkway Drive-In at 2909 East Lamar Alexander Parkway.
We watched Hairspray and Rush Hour 3; both movies were very funny.
Admittance for both shows was only $5 per person and their concessions were reasonably priced as well.
We pulled up to a spot, grabbed our lawn chairs and had a seat to enjoy the show. The place was not sold-out, but it was pretty busy. The weather turned out beautiful to watch the movies - it never got chilly, but it was not hot either.
An activity that I would certainly do again.