We started off with plans to go up to Red Lodge and back into Yellowstone to meet the girls for lunch. Those plans were busted when we found out that the Bear Tooth Pass was closed due to an avalanc last night.
So we took a similar route, going over the Chief Joseph highway.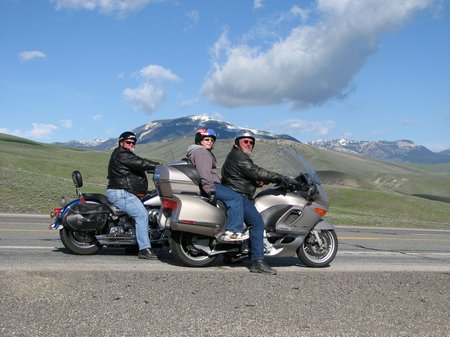 We ended up running about an hour late, but met up with the girls in Yellowstone for lunch.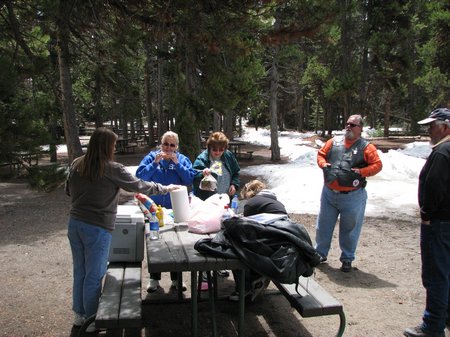 We went on part of the Grand Loop road and went to see Old Faithful.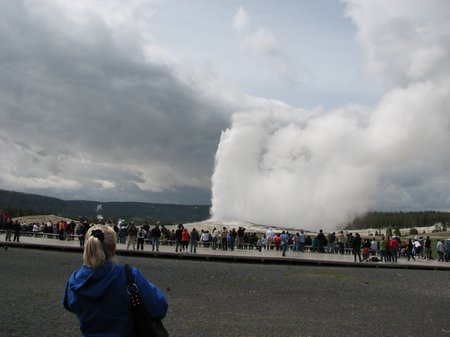 It was amazingly cold and snowy up in the park.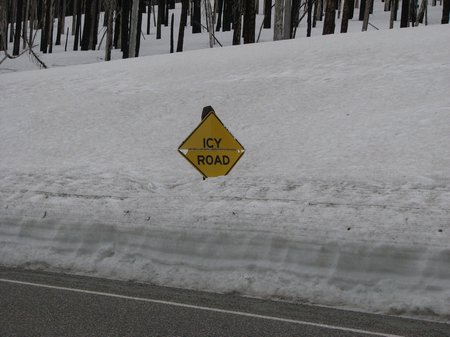 My favorite picture of the day: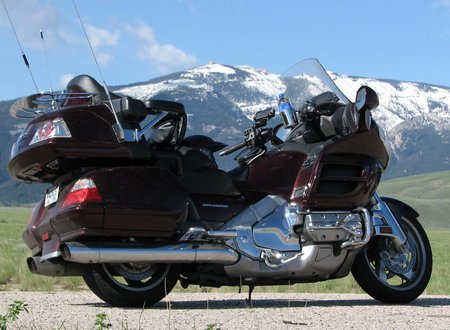 More pictures available here: /pics/trips/2008_06_trip_west/my_pics/2008_trip_west_day_5.html